Nothing matters more than seeing that you have created a real positive impact on another person.
If you are a clinical supervisor, you are in a powerful position to influence two groups of people:
1. Your Supervisees (Therapists), and
2. Clients.
Not only are you able to help your supervisees work through difficult and challenging cases, you are also a conduit to therapists' professional development.


Except that traditional clinical supervision has NOT improved client outcomes, and has not shown to actually help therapist improve in their work, despite self-reports of benefit from exchanges in traditional clinical supervision.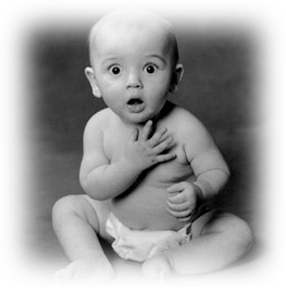 The Troubles We Find Ourselves In
Early Failures
I nearly dropped out of school.
I did so badly for my Primary 6 exams, and had to take an extra year in secondary school (high school). When I went to a polytechnic for my diploma in Business, I was nearly awarded an early "Ph.D." (I mean, a "poly halfway dropout") certificate because I was skipping classes so much. I just couldn't conform to "learning for the test" mentality. To my parents' surprise, when I did well in university—or even get in for that matter— I realised that I actually had a deep hunger for learning—when I began to design my own learning pace.

Learning at Your Own Pace
Our education system has conflated learning speed with learning ability, even though there is NO CORRELATION between these two factors (this is why the upcoming RCS course is designed to suit EVERYONE's preferred learning pace in a "drip by drip fashion, one idea at a time).

I couldn't conform to what an average student needs to be in order to succeed in an industrialised education system. Somehow, working and earning my masters at the same time suited me. Then I worked full time for some years, and then returning to do my doctorate—and working at the same time once again. This seemed to fuel my interest and fit my learning orientation.


Training in Psychotherapy
In my training as a psychotherapist, I received a wide array of guidance from different clinical supervisors. Some of them changed my life (For more about this, click here), others—frankly, I nearly got in trouble with, because of my dissatisfaction with dogmatic focus on models and not actual outcomes.
Even with supervisors that were really good, most of them provided a necessary individualised professional framework to scaffold and guide my learning needs across time. I was left to figure it out on my own. Most of the time, supervision was on a case-by-case discussion basis.

Meanwhile, our traditional teachings approach in post-graduate courses at large continue to bark up the wrong tree, obsessed with standardisation—the way Edward Thorndike took Frederick Taylor's idea of standardisation to improve productivity in manufacturing industries, which permeated into our factories and education system. We pushed for adherence, competency, and treatment fidelity to specific treatment approaches, none of which amounted to much impact on improving client outcomes (Miller, Hubble, Chow, Seidal, 2013).

My Commitment
When I first began to supervise therapists, I make a few promises to myself:
1. TO BE CRITICAL WITHOUT CRITICISING;
2. TO BE SUPPORTIVE WITHOUT BEING PATRONISING;
3. TO STAY FOCUSED ON TRANSLATING TO BETTER OUTCOMES.
It was only later on that I added another pledge to my existing list:
4. TO HELP PRACTITIONERS DEVELOP AN INDIVIDUALISED PROFESSIONAL DEVELOPMENT PLAN (Chow, 2017; Miller, Hubble, & Chow, 2017).
I began to work with supervisees who were beginning to share with me their stories of their past supervision experience. With the best of intentions, some supervisors were very supportive but were going in circles, others were critical and hurt them unknowingly.

Point #4 was crucial and particularly lacking. It only began to dawn on me in 2010 when I began my 4-year-long meditation on the implications of deliberate practice in psychotherapy for my doctoral piece (Chow, 2014).
It dawned on me that once a supervisee has a clear direction of WHAT to work on, that is, figure out the What before the How, the consequence is often better outcomes. (Do you notice how our profession is invested with our pet solutions, and less invested in solving the problem?) Plus, their clinical outcomes affirms their sense of real development, which in turn fuel the self-determination spark to get even better.

In other words, I want to not only help therapists with their challenging cases, I want to help therapist grow by becoming better therapists. If they design a better personalised architecture to support their ongoing development, they will get better results.
~~
Clinical supervision is often regarded as the highly integral to professional development. It is the "signature pedagogy" of choice in the field of psychotherapy.
Yet, recent evidence suggest that traditional supervision makes little or no impact on actual client outcomes (Rousmaniere, Swift, Babins-Wagner, Whipple, & Berzins, 2014). With all the expense on time, money, and effort, therapists and supervisors work so hard, but fail to translate this in the therapy room. This individualised course that can be taken at your own pace, is geared towards helping practitioners and supervisors reap actual benefits in a method of working in supervision.
Gleaning from the development of expertise in other professional domains, this course is those who are hungry to make an impact.
I will walk you through a step-by-step guide to assist supervisors and therapists in making a real impact on psychotherapists development, and more importantly, helping their clients reap the rewards.
---
Clinical Supervision should look less like this...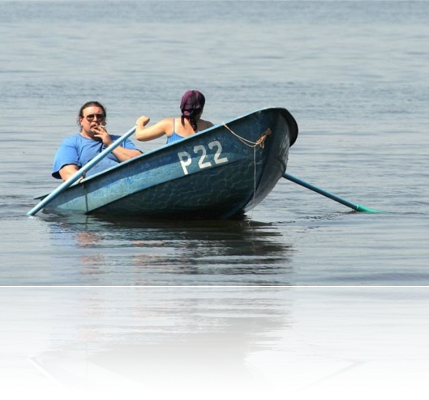 And more like this...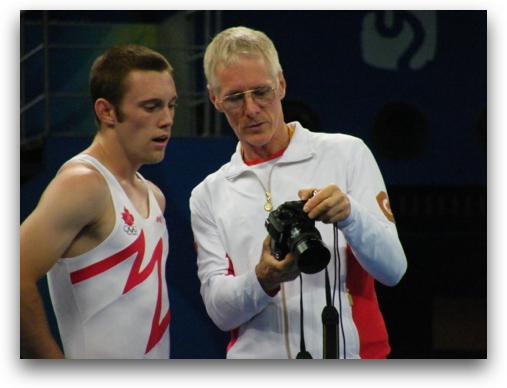 ---
IMPORTANT:
This is a different way of clinical supervision. The focus is not on the
methodology
, but on the G
oal
. The Goal of supervision is to help practitioners get better.
For more about this, see my blog site:
1. The Scandal of Clinical Supervision: Here's the Shocker
2. The Scandal of Clinical Supervision: How to Resolve It
3. Signs That Therapists are Barking Up the Wrong Tree in Our Professional Development
4. Do Not Seek Out A Supervisor
See also two recent chapters that we addressed on the issue with the current approach to clinical supervision:
Chow, D. (2017). The practice and the practical: Pushing your clinical performance to the next level. Prescott, David S [Ed]; Maeschalck, Cynthia L [Ed]; Miller, Scott D [Ed] (2017) Feedback-informed treatment in clinical practice: Reaching for excellence (pp 323-355) x, 368 pp Washington, DC, US: American Psychological Association; US, 323-355.
Miller, S. D., Hubble, M., & Chow, D. (2017). Professional development: An Oxymoron? In T. Rousmaniere, R. K. Goodyear, S. D. Miller, & B. Wampold (Eds.), The Cycle of Excellence: Using Deliberate Practice in Supervision and Training (pp. 23-47). River Street, Hoboken, NJ 07030, USA: Wiley Press.

Other Relevant Publications:
Andrews, W., Wislocki, A. P., Short, F., Chow, D. L., & Minami, T. (2013). A 5-year evaluation of the human givens therapy using a practice research network. Mental Health Review Journal, 18(3), 165-176. doi: 10.1108/MHRJ-04-2013-0011
Chow, D. (2014). The study of supershrinks: Development and deliberate practices of highly effective psychotherapists. (PhD), Curtin University, Australia.
Chow, D., Miller, S. D., Seidel, J. A., Kane, R. T., Thornton, J., & Andrews, W. P. (2015). The role of deliberate practice in the development of highly effective psychotherapists. Psychotherapy.,52(3), 337-345. doi:http://dx.doi.org/10.1037/pst0000015 (Nominated for APA Most Valuable Paper of 2015 award)
Chow, D. L. (2011). The right to recovery. In P. Yap, D. L. Chow, S. Lu, & B. Lee (Eds.), The write to recovery: Personal stories and lessons about recovery from mental health concerns (pp. 1-19). Singapore: Wellspring Catholic Books.
Liau, A., K., Chow, D., Tan, T. K., & Senf, K. (2011). Development and Validation of the Personal Strengths Inventory Using Exploratory and Confirmatory Factor Analyses. Journal of Psychoeducational Assessment, 29(1), 14-26. doi: 10.1177/0734282910365648
Miller, S. D., Bargmann, S., Chow, D., Seidel, J. A., & Maeschalck, C. (2014). Feedback Informed Treatment (FIT): Improving the outcome of psychotherapy one person at a time, In W. O'Donohue & A. Maragakis (Eds.), Quality Improvement in Behavioral Health.

Miller, S. D., Hubble, M. A., Chow, D. L., & Seidel, J. A. (2015). Beyond measures and monitoring: Realizing the potential of feedback-informed treatment, Psychotherapy.
Miller, S. D., Hubble, M. A., Chow, D. L., & Seidel, J. A. (2013). The outcome of psychotherapy: Yesterday, today, and tomorrow. Psychotherapy, 50(1), 88-97. doi: 10.1037/a0031097
Miller, S. D., Hubble, M. A., Chow, D. L., & Seidel, J. A. (2014). The outcome of psychotherapy: Yesterday, today and tomorrow. Psychotherapy in Australia., 20(3), 64-75.
Miller, S. D., Hubble, M. A., Seidel, J. A., Chow, D., & Bargmann, S. (2014). Feedback Informed Treatment (FIT): Achieving clinical excellence one person at a time. Independent Practitioner, 34(3), 78-84.
Miller, S. D., Hubble, M. A., Chow, D. L., & Seidel, J. A. (2016). Beyond measures and monitoring: Realizing the potential of feedback-informed treatment. Psychotherapy.
Owen, J., Miller, S. D., Borg, V., Seidel, J. A., & Chow, D. (2016). The alliance in the treatment of military adolescents. Journal of Consulting & Clinical Psychology.
Seidel, J. A., Miller, S. D., & Chow, D. L. (2014). Effect size calculations for the clinician: Methods and comparability. Psychotherapy Research, 24(2), 470-484. doi: 10.1080/10503307.2013.840812