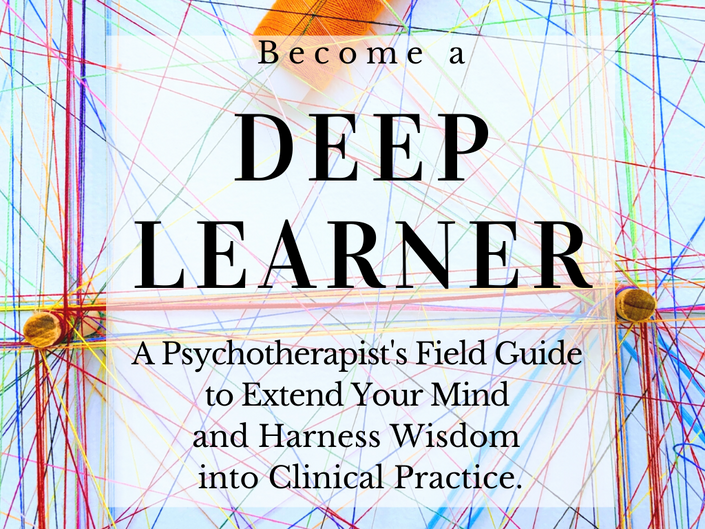 DEEP LEARNER
A Psychotherapist's Field Guide to Extend Your Mind and Harness Wisdom into Clinical Practice
Watch Promo
Enroll in Course
Over the years, you would have attended many workshops, trainings, and conferences, PLUS, ongoing clinical supervision. You've read lots of books, and watched all kinds of videos, PLUS, some form of clinical supervision. Yet, you can't seem to wipe away this nagging fustration if you are really transferring your learnings in practice.

Not only do we forget what we've learned, but we fail to transfer our learnings when we need it most. So we go on to acquire more new knowledge, strategies and tricks that doesn't seem to stick and synthesise.


While there are hundreds of courses and workshops, live or online, and as far as I know, there isn't a single course on teaching therapists how learn deeply and better.

---
What Problems Does The Deep Learner Online Workshop Solve?

Using the latest cutting edge science to improve how we learn, The Deep Learner online workshop aims to solve the problem of
1. Forgetting what you've learned, and


2. Not being able to apply them into clinical practice when your clients most need them.

---

I Want To Help You Become...

A deep learner is someone who is able to do alchemy that transforms content into information, information into understanding, and understanding into wisdom in the therapy room.
I will take you behind the scenes and unveil the personalised learning system I've iterated and refined over the 15 years in order to extend your mind, and more importantly, translate what you've learned into use, such as in clinical related settings (therapy, supervision, training).
---

A deep learner is able to
1. Extend your mind by tapping into the powerful cutting edge science of how we learn best


2. Create a virtuous learning system that pushes you to your growth edge, and
3. Connect the dots and not just collect the dots.
BENEFITS:
1. The deep learner workshop arms you with depth for a sustaining development to become the best profession (and your best self),
2. Embrace a wide array of knowledge, and more importantly, use what you've learned to apply and help a larger percentage of people in your clinical practice.
What Deep Learner is Not?



1. It is not a bag of tricks;


2. It is not a theoretical online course;


3. It is not a pre-recorded lecture, and a poor substitute of face-to-face learning, and


4. It is not overwhelming Content with no Community and Connection
NEW LAUNCH

Date: STARTS FROM THE DAY YOU SIGN UP!



Access: Lifetime!

Format: 1 practical idea/tip is "dripped" into your inbox every 3 days for total of 72 days.
And it is not subscription-based non-time limited. It's a LIFE-TIME ACCESS to the content and the community discussion! . You can do this at your own pace.
I BELIEVE THAT A GOOD LIFE IS A DEEP LIFE;
IT'S PREREQUISITE IS TO BECOME
A DEEP LEARNER.
Course Curriculum
INTRODUCTION
Available in days
days after you enroll
INTRODUCTION: PERSONALiSED ONBOARDING
Available in days
days after you enroll
PART I: CREATE
Available in days
days after you enroll
Skeptical of Online Training?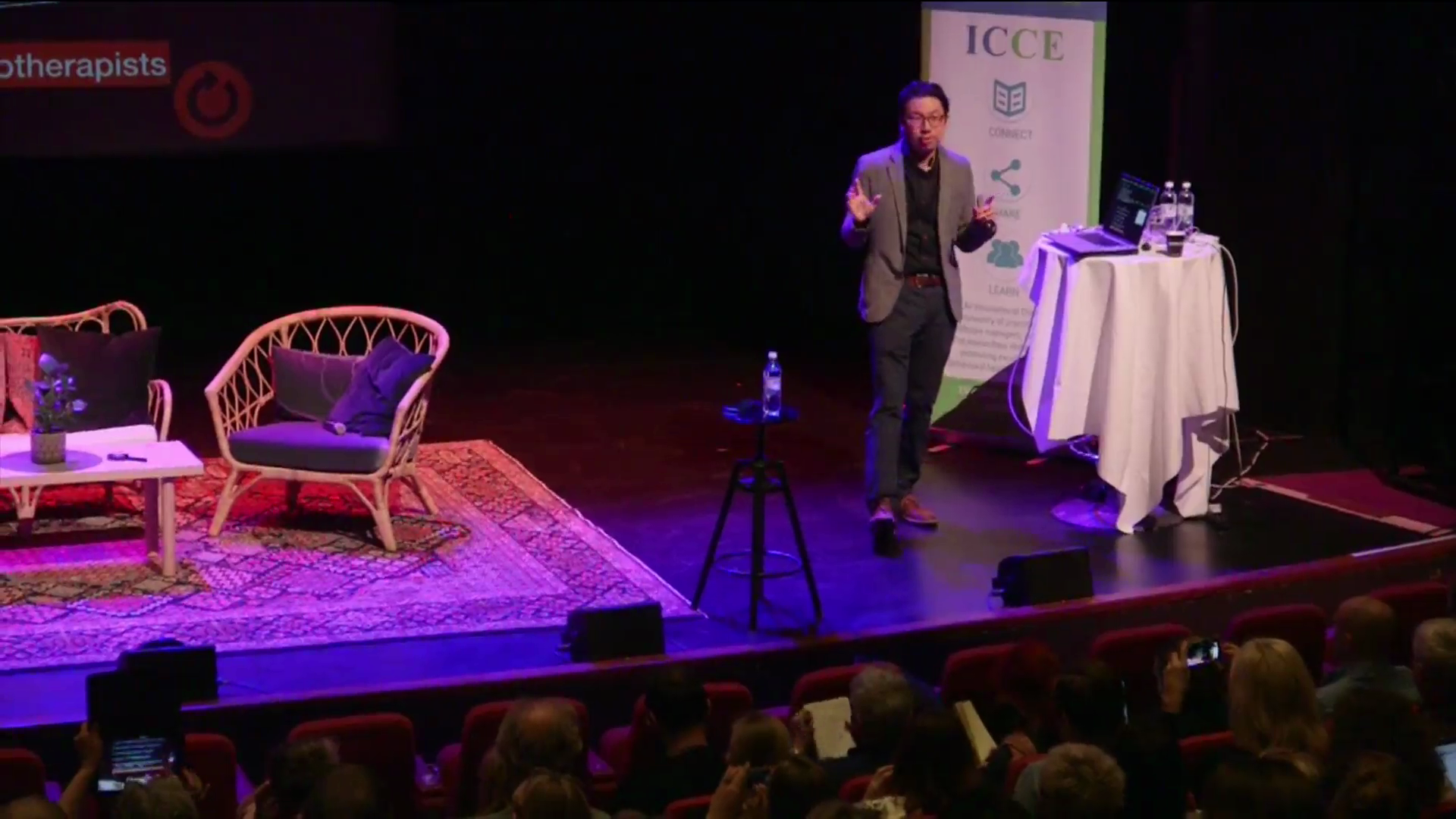 I know many practitioners are resistant to the idea of online training platforms. I know I was. Even though I would consider myself tech savvy, my experience of several online workshops were frankly, a poor substitute of live workshops. In such situations, live trainings were conducted and recorded, the material was then repurposed and sold for an online course. Other times, it was a recording of a live webinar where the trainer was speaking to a bunch of students, and again, the material was repurposed for an online training, leaving minimal or no possibility of asking questions or interaction with others.

Not all online trainings I've tried were bad though. Through my experimentation and trying to learn from others who were optimising online platforms to increase the depths of learning for individuals, I discovered that it is actually possible to design a learning platform with the primary intention of teaching the material online, without overwhelming an individual, and weaving in time for reflection, discussion, asking questions and applying the new ideas in their lives.


I value real-time face-to-face teaching (after all, I'm one of those who conduct workshops!). However, here's the key difference that I see between real-time training and online learning:
1. Real-time training/workshop is like a river.
It is a constantly flowing torrent of ideas. If the learner steps out of the river for a few minutes, or needs some time to think, he is now behind. The learner may be able to ask questions, but needs to constantly try and catch up and not fall behind. A chance for a revisit of the content after some time of reflection is not possible, with only the notes or slides that you've captured.
2.
Online learning, on the other hand, is like a lake.
The learner can step in and out of the water at her own time, and pace herself as she move along; the water reminds the same. This stillness allows for pausing, revisiting the material, reflecting, and connecting with past knowledge. Online learning at its best allows for the learner to ask questions, revisit the materials, and for the person to master a particular difficult segment before moving on.
(note: The analogy of the river vs lake was borrowed from storyteller Matthew Dicks.)
I've had participants of workshops who first attended one of my workshops and who went on to join this in-depth online training. A few pieces of content overlapped, but they said to me, "I didn't realise that I didn't get it as much in the workshop the first time, compared to how I understand the material now from the online module."
Oh, and by the way, you do not need to be tech-savvy at all to navigate this course. If you know how to browse a website (which got you here anyway), chances are it is a non-issue benefiting from this course.
Still unsure? Take this for a test-drive. Preview some of the modules below. We also have a money-back guarantee with the course. This is not meant to be gimmicky. I want you to feel how low the level of "risk" is actually involved.
Your Instructor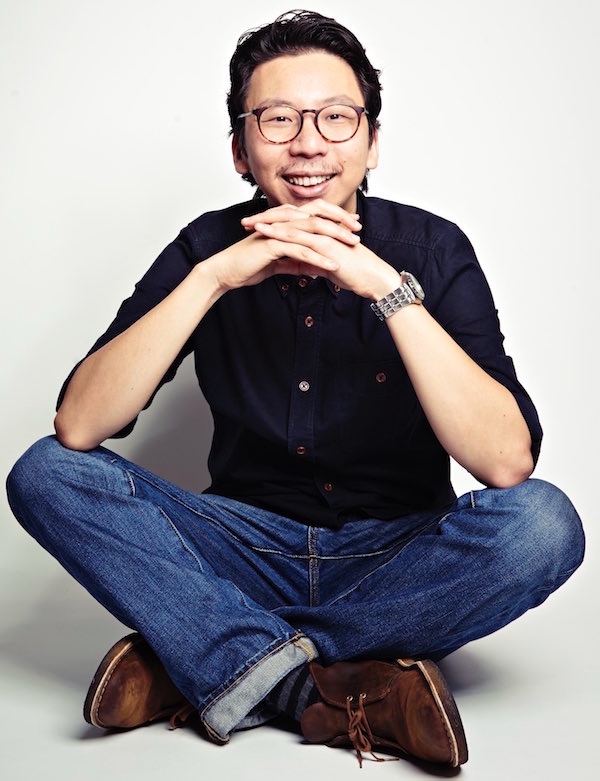 Daryl Chow, MA, Ph.D. (Psych), is a practitioner in Australia, and he is a senior associate of the International Center for Clinical Excellence (ICCE). He devotes his time to workshops and researches on the development of expertise and highly effective psychotherapists, teaching practitioners key principles to accelerate learning.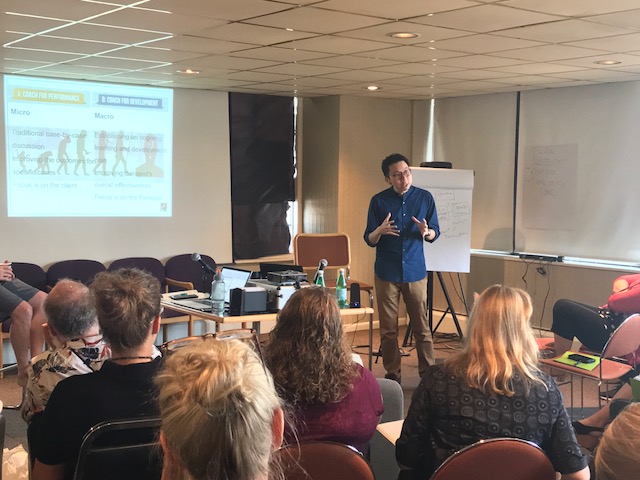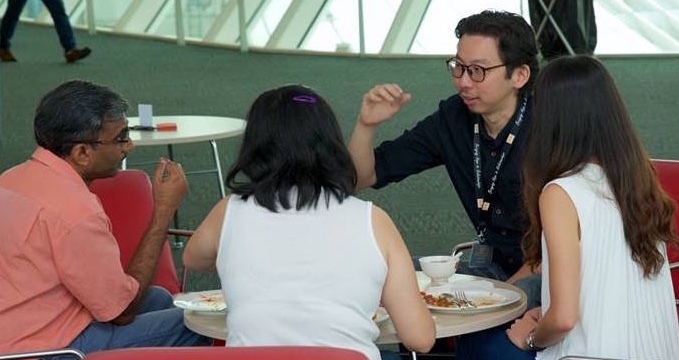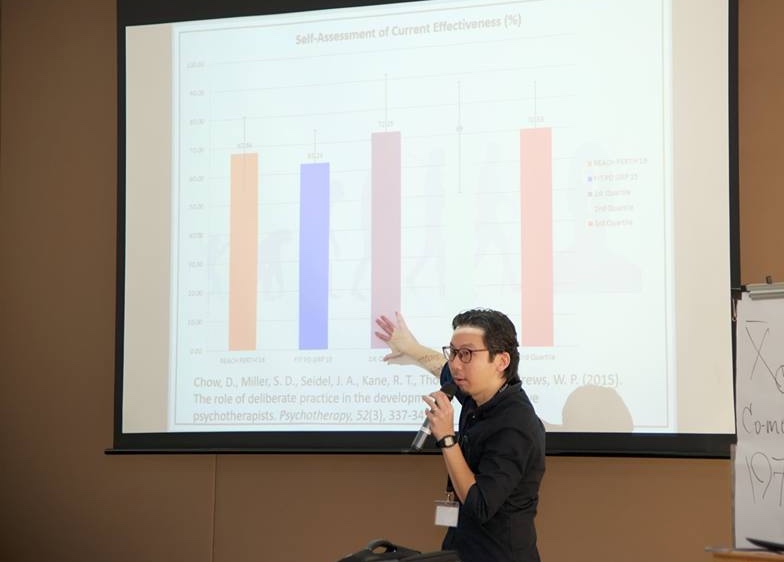 Based on his doctoral research on the role of deliberate practice in cultivating superior performance in psychotherapy, Daryl and colleagues 2015 peer-reviewed article was nominated the "Most Valuable Paper" by American Psychological Association (APA). His work is featured in two chapters from two edited books in 2017:
1. Cycle of Excellence: Using Deliberate Practice to Improve Supervision and Training (with Scott Miller and Mark Hubble),
2. Feedback-Informed Treatment in Clinical Practice: Reaching for Excellence.
He is the co-author of several articles, chapters and co-editor of, The Write to Recovery: Personal Stories & Lessons About Recovery From Mental Health Concerns, a heart-felt collective of client's journey of their struggles and recovery process, interweaved with mental health professionals who were part of the healing process.(Click here for to receive the entire ebook for FREE)

Daryl is the lead researcher of the Difficult Conversations in Therapy (DCT) clinical trial, helping practitioners like you improve in their therapeutic engagement in challenging scenarios. (The pilot results were brief discussed in this article)
In 2018, his book The First Kiss: Undoing the Intake Model and Igniting First Sessions in Psychotherapy, was described as
"The book I've wanted every therapist to read for years." ~ Julie Tilsen, Ph.D.;
"A majestic, digestible, and real approach to psychotherapy..." ~ Jesse Owen, Ph.D., and
"In this engaging book, shows us what we have been doing wrong and more importantly, what we should be doing differently," ~Bruce Wampold, Ph.D.


Daryl's Books:



Daryl maintains a private practice with a vibrant team at Henry Street Centre, Fremantle, and continues to serve as a senior psychologist at the Institute of Mental Health, Singapore. In a previous life, he was a youth worker. He currently lives with his wife and two kids in Western Australia. He continues to obsess about music and the craft of psychotherapy.
For more information, visit darylchow.com

---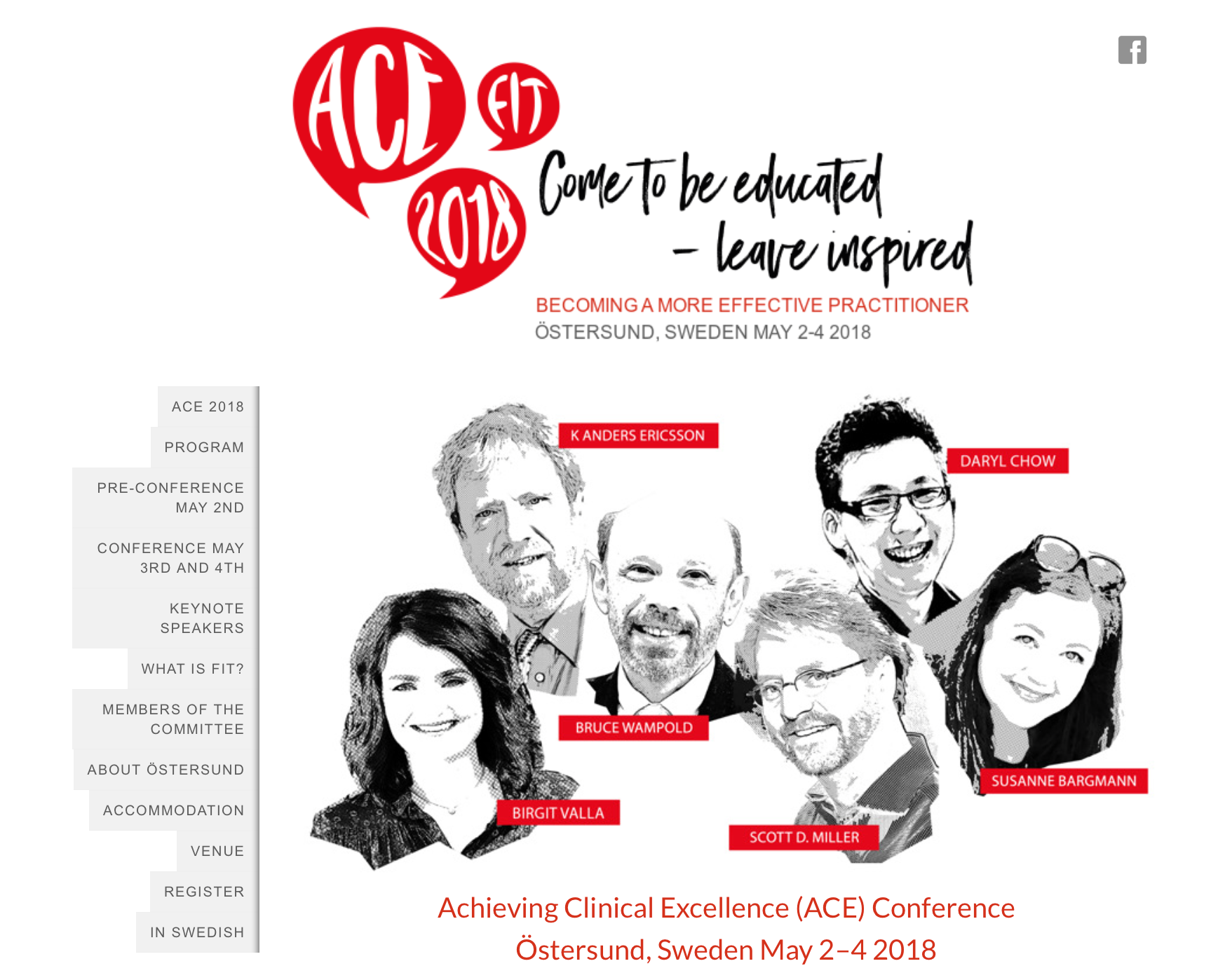 Along with K Anders Ericsson, Bruce Wampold and Scott Miller, Daryl was one of the keynote speakers at the Achieving Clinical Excellence (ACE) Conference in Sweden, May 2-4 2018. Watch Daryl's entire presentation about A System of Practice. Click HERE!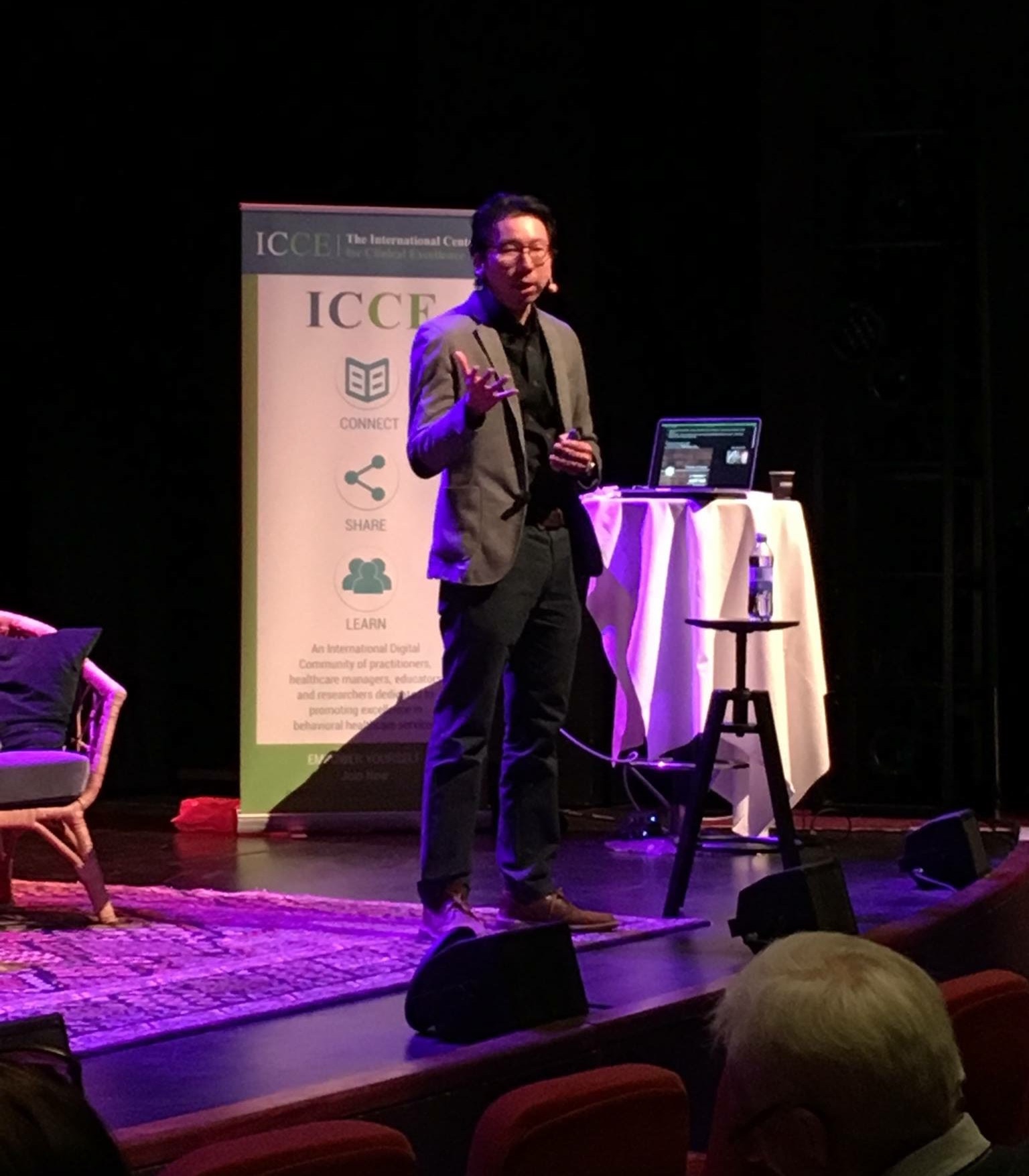 ---
Daryl is a published researcher in several peer-reviewed journals. He runs a cutting edge blog for mental health practitioners (Frontiers of Psychotherapist Development), and two other highly practical blogs for the general public, Full Circles: Reflections on Living. and Mind of Health: Cutting Edge Updates for Clinicians and Patients, Bridging the Divide Between Mind and Matter.
He is currently based in Western Australia, working with a group of vibrant private practitioners at Henry Street Centre, located in Fremantle, WA. He is currently in private practice, providing clinical supervision, training and consultations with a various organisations.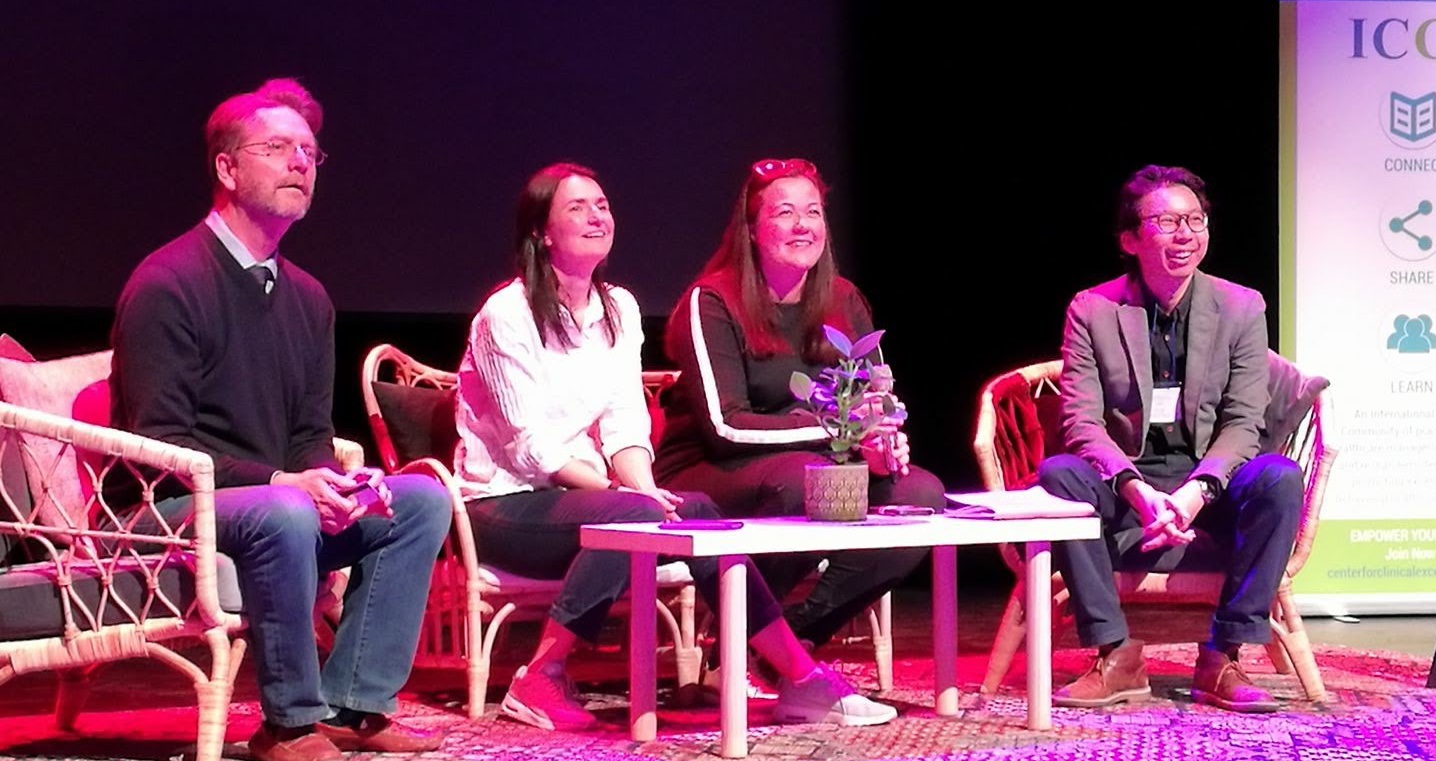 THE VISUAL GUIDE TO DEEP LEARNER WEB-BASED WORKSHOP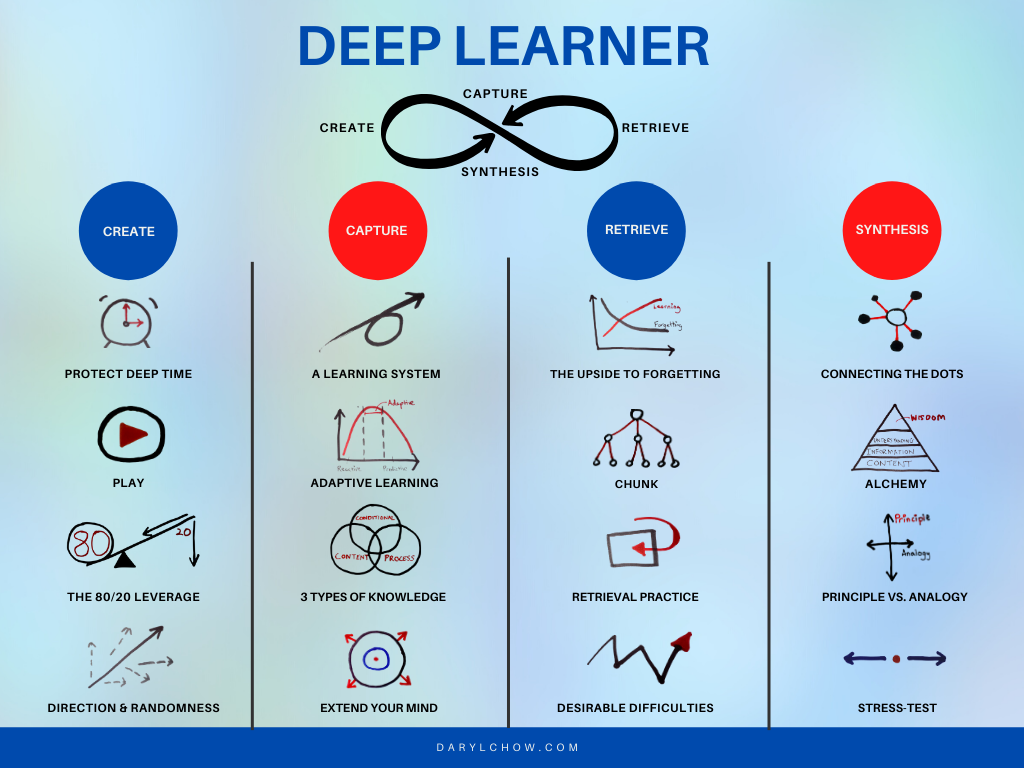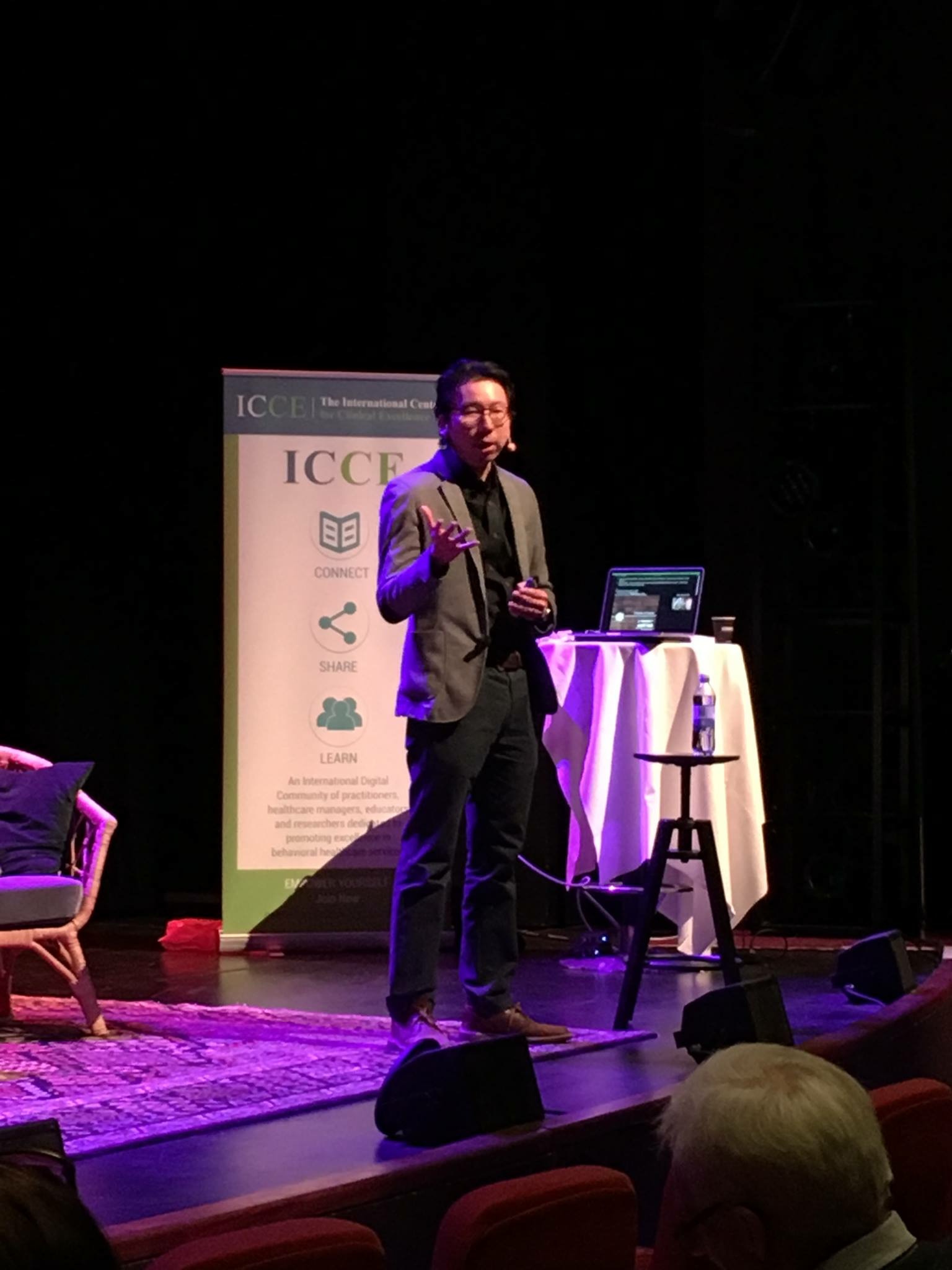 You shouldn't always trust one source of information. Besides, I'm biased.
Here's what leaders, practitioners, trainers, and supervisors from different countries have to say about another related course Reigniting Clinical Supervision. You'd get the same level—if not better!—quality of learning in Deep Learner.
Daryl Chow has an amazing ability to translate incredibly complicated material into comprehensible, bite size chunks of wisdom which can be applied in clinical practice and in daily living.
Daryl's grounded and gentle style engages participants into a rich, collaborative learning experience. This is the second course I've taken with Daryl (the other being Reigniting Clinical Supervision) and he is truly one of the important voices shaping the field of psychotherapy in the 21st century.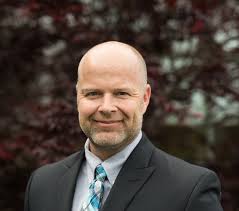 ~Keith Klostermann, PhD, LMFT, LMHC, CFT, NCC, AS
Fulbright Specialist Roster, US State Dept.
Fellow in Clinical Mental Health Counseling Education and Research, AMHCA, Diplomate and Clinical Mental Health Counseling Specialist in Couples and Family Counseling, Military Counseling, Child and Adolescent Counseling, AMHCA
The Deep Learner Course brings most ordinary learning experiences back to life. I can now more effectively extract the gems from activities that would have been meaningless before.
~ Bert Munger,
Licensed Mental Health Counselor, Licensed Alcohol and Drug Counselor, Vermont, USA
~~~

Dr Chow provides a very in-depth and thought provoking course on what it means to be a deep learner and shows you strategies and tips which will help you not only improve your clinical practice, but your work/life balance as well.
- Melvin S. Marsh, MS (graduate student)
~~~
This course is a must if you want to get help in building your own learning system. And I would like to raise a warning finger at the same time, you will need to challenge many of your ideas what will be required of you to become a more helpful therapist.
That being said, you are not alone in this, above all, Daryl Chow generously shares his knowledge and experience in an educational and personal way.
~Bengt Göran Lindberg
Lic. psychotherapist, Supervisor, Sweden.

~~~

(More from others around the world about Daryl's other web-based workshops)

"Reigniting Clinical Supervision certainly delivers what it promises - a very welcomed spark that engages and motivates you further in your path towards professional development.
The course has helped me in a fascinating way. It has help me both see the bigger picture and at the same time become aware of the small parts of the process that leads to the big picture. This highly self-reflective and self-transforming drip-by-drip way of learning has provided me with continuous insights and an eagerness to transform my learnings straightaway into useable actions.
The powerful visualizations used in this course has tapped into my creativeness and a lot of new, unexpected ideas have emerged through that.
In our field there is so much you can improve, but the course has helped to narrow the focus down to the things that really matter to clients. The video material allows you to go back, rewind and refine your learnings and customize them in to different settings.
Daryl has a very welcoming, generous and personalized style as an instructor and provides you with motivating and thought awakening comments throughout the course. Daryl's way of combining ideas and theories across different fields is brilliant and very inspiring.
I highly recommend the course to anyone interested and invested in professional development as a supervisor or self-supervision."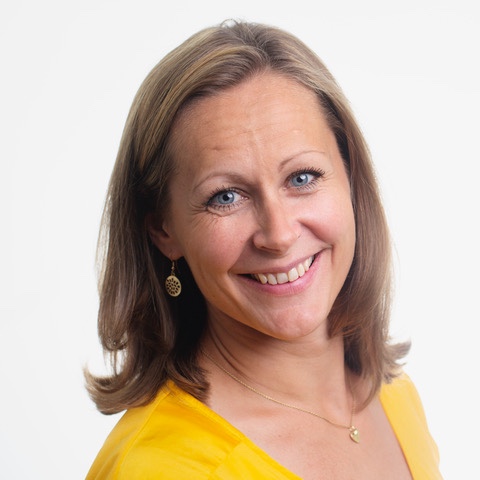 ~ Heidi Nygård-Michelsson

Project manager (for implementation of FIT) and ICCE Certified FIT trainer
Crisis Counsellor at Crisis Center for Youth, HelsinkiMissio
~~~
"While I was quite familiar with many of the underlying ideas and the research base that underlie Daryl's course, having done the FIT intensive with him and Scott Miller 18 months ago in Chicago, I was quite surprised that almost every session seemed to present an ahaa moment where I realised there was something new that I needed to focus on or remind myself.
... I especially liked the drip feed nature of the delivery. This let me grab as much new information as I wanted at any point in time, reflect on and consider that and ask questions or discuss when that seemed useful, before moving on to another chunk of information and ideas.
... An almost perfect balance amongst presentation of the research basis, the conceptual big picture ideas and the more micro,hands on, how to do it elements; and it provided something that I could apply, not only in my supervision practice but also in my work with clients and my teaching and mentoring of clinical students.
I highly recommend the course to all counsellors, therapists, supervisors and managers in the behavioural health arena.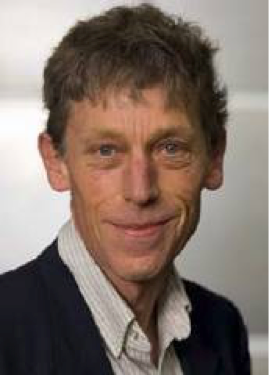 ~ Brent Gardiner,
Programme Leader, Master of Counselling Studies, Massey University, Palmerston North, New Zealand.

~~~
"No matter where you are in your journey as a therapist or supervisor, I found the online course Reigniting Clinical Supervision to be extraordinarily helpful.
It is full of practical and thought provoking approaches brought forward in a measured way to improve a therapist's overall performance.
The course has improved my self-awareness
in a number of areas where I can grow as well as a plan for this future growth.
As there is so much useful and timeless information I will be revisiting Reigniting Supervision time and time again."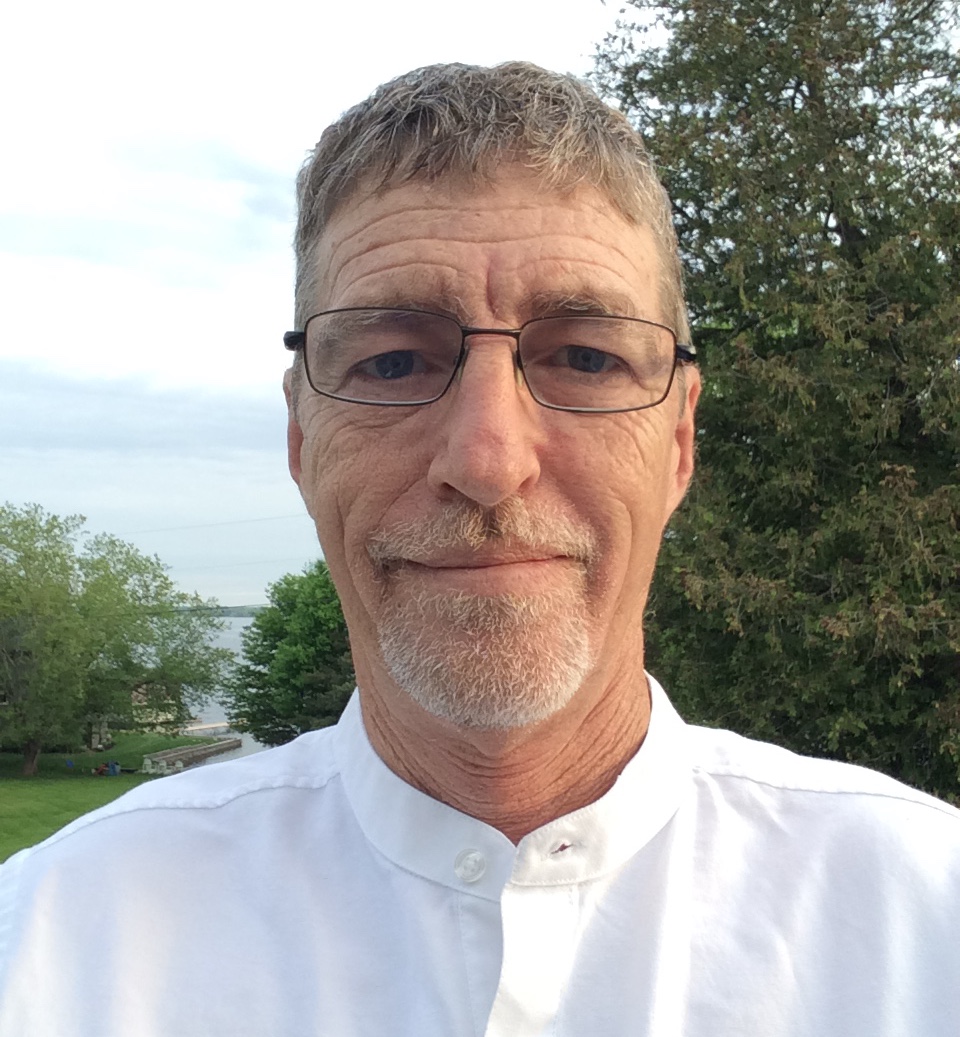 ~ Bob Beckwith, Registered Psychotherapist, Canada.

~~~
"Reigniting Clinical Supervision is an insightful combination of self-reflection, use of Feedback-Informed Treatment concepts, and supervisory tools that have impacted the way I provide supervision and direct counseling services.
While some of the content is a repeat from what I already knew of FIT, the RCS course shed light on the self of the therapist and the challenge of deliberate practice. I appreciated the drip format and interactions with other participants. I highly recommend this course to anyone who wishes to have improved supervisee and client outcomes through enhanced delivery of services."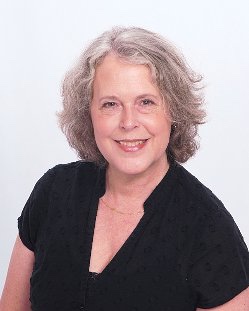 ~ Thea Vondracek, MA, LMFT, LPCS, Certified FIT Trainer.


~~~
"Tools for improving our practice handed to us on a plate: I'm really enjoying and appreciating Daryl's reigniting supervision course. His approach is friendly, clear, open and inviting. I've grown to look forward to his email in my inbox each Monday and Friday, not just for the content, but for the warmth Daryl brings to my day.
The drip feed process is really great, as I find there's time to digest, and the small amount of content means it's easy to fit into everyday life. Daryl's explanations are very clear. He uses the research succinctly with lovely metaphors, making a clear case for what he's teaching. Although I was already using feedback informed therapy, the review was great. The taxonomy of deliberate practice is a fabulous piece of work, and the guidance on the best way to use it is priceless.
This is a great course as Daryl has the ability to make things clear and simple, as well as practical and relevant. It's helped me get clear in my mind about effective and realistic ways to keep monitoring and improving my practice and client outcomes.
It's saved hours of my own research in this area, meaning I've been able to get straight into identifying the areas of my practice to work on that will make the biggest difference to client outcomes, as well as my enjoyment in my work. It's really great knowing that I'll be using my precious time in the wisest way I can! This is a highly cost-effective course, and Daryl's sincerity and natural personal style makes it a real pleasure to be part of.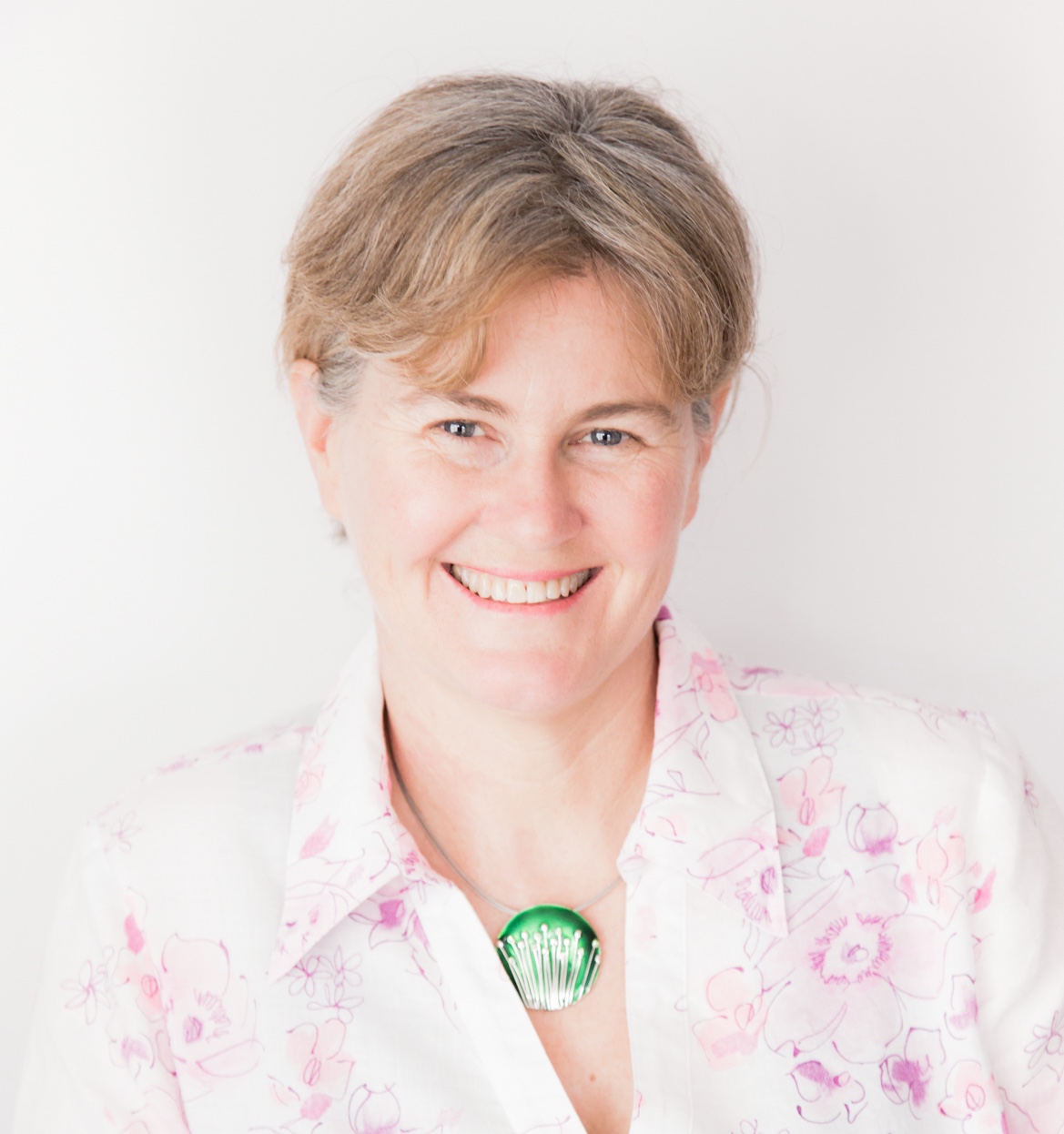 ~ Dr. Jeanette Spencer, medical practitioner, New Zealand.

~~~
"I really liked learning more about general theories of coaching. I also really liked the specific tools like the taxonomy of deliberate practice and the session impact grid. ..This course really made me think about what clinical supervision - something that we routinely do without asking too many questions in my profession- can be and how to link it directly to better outcomes for clients."
~ Dr Sika Turner,
Clinical Psychologist, Australia.
~~~
"Having it presented in small bites was the most useful aspect. This helped me to reflect on the content and integrate it much better than if it would have been presented in bigger chunks.
I can highly recommend this training course. I really liked that this course encouraged me to re-think my clinical practice in general and manly things I have learned will be useful in many different aspects of my work as a clinical, clinic manager and supervisor. It also helped me understand much better how I need to structure my ongoing learning to then actually use what I have learned to improve my work as a therapist. I also believe the contents of this course will help me be a better supervisor.

~Dr. Christina Reynolds,
Clinical Psychologist, Australia.
~~~
"Course design...Daryl conveyed his knowledge in an inspiring way. ... I am very satisfied. I can really recommend this course, at the same time as a warning finger. You will need to rethink how you look at your work and if you want to become a better therapist, hard work is required.
At the same time, opportunities are opened! Go for it!"

~ Bengt Göran Linberg,
Familjerådgivare, leg. Psykoterapeut, Sweden.
~~~
"So much practical informtaion. Thinking about how to identify areas of development. The taxonomy of deliberate practice has provided me with a method thinking about the work that I do and greater insight as to where my strengths and weaknesses are.
I found (the) use of metaphors and stories to be very helpful. The resources provided have also been of great use. Overall, I think the course was excellent.
~ Dr. Peter Gaitanis,
Psychologist, Complex Care, and
Monash Health Community, Australia.
~~~
"I appreciated how the content was broken up into small bite size pieces. The best part of the course, in my opinion, was the content itself. I learned so much and know that I will be going back to review many of the lessons.
Reigniting Clinical Supervision gave me so many useful tools both in terms of my development as a clinician and as a clinical supervisor. It helped me to break down deliberate practice and professional development into small, bite-sized pieces that made embarking on a shift in practice seem more manageable and achievable."

~Anita Harder MC, RPsych
Manager, Healthy Relationships, Canada.
~~~
"The wealth of information brought from other sources, many from outside the field of psychology. I was pretty motivated to get through the course because the content was engaging and so it was hard to wait so long for the next module sometimes.
This course was a game changer. Our agency recently implemented FIT and I received information on how to apply FIT from the sense of a clinical supervisor, not just a counselor.
Daryl gives lots of examples to make sure each new piece of information is understood and I just felt like I got it. Would highly recommend this course to anyone in a supervisor position.
~Jared Bingham LCPC, MAC, USA.

~~~

It's always good to know the person who will be your guide, as I will be providing you personalised support throughout the course (plus a follow-up consultation at the end).
Here's what participants say about Daryl's trainings in workshops held around the world:

"Made me think about my practice & want to strive to be better" -Chris, WA.
~~
"It was one of the most informative, engaging and well presented PD's I've been to." - Psychologist, VIC.
~~
"I've enjoyed your enthusiasm....inspiring." - anonymous, counsellor.
~~
"It made me critically examine my practice and inspired me to engage in deliberate practice and use the activities worksheet so I can be more effective with my clients. It also made me think about my practice as a supervisor and how I can make supervision a more useful experience for my supervisees. I have already begun to put some of the things I have learned into practice and reports from supervisees suggest that they have found the process a lot more powerful since implementing those changes." - Venessa, psychologist, WA.

~~
"Daryl... You have a great presentation style, very respectful and very clear. The content of these last two days was amazing..." - Eeuwe, psychologist, NZ.

~~
"Daryl was very engaging open to questions and kept the content easy to understand." - Michelle, WA
~~
"Daryl you are a very engaging trainer." - Shelley, WA
~~
"I really enjoyed how personable you were." - anonymous
~~
"The best PD I have ever done...." - Monique, psychologist, WA.
"It was very informative, engaging, and encouraged reflection of our current practice, which is great. Also appreciate the practical aspects..." -anonymous, counsellor.
~~
"Great workshop! Loved the infographic and Daryl us stepping us through it. Very comphrensive and Daryl was an engaging presenter through his use of anecdotes... and input from the audience." - Sarah, psychologist.
~~
"Engaging presenter. Very knowledgeable of content area. Very worthwhile activity...." - Sandy, psychologist
~~
"The TDPA (Taxonomy of Deliberate Practice Activity, Chow & Miller, 2015) was incredible! Desperately needed something to structure how to get started on (my professional development)." - Tania, psychologist
~~
"I found the workshop really useful and feel motivated to put this into practice." - Grace, psychologist.
~~
"The workshop gave me some clear personal targets to improve my therapeutic work. I really appreciated the way that process was tailored to each of our individual needs." - Ben, psychologist
Here are the main books and articles that informs the design and ideas behind the DEEP LEARNER web-based workshop.
(It's a long list...but no worries! This course condenses and extracts the core principles and presents it in a way that you can apply them.)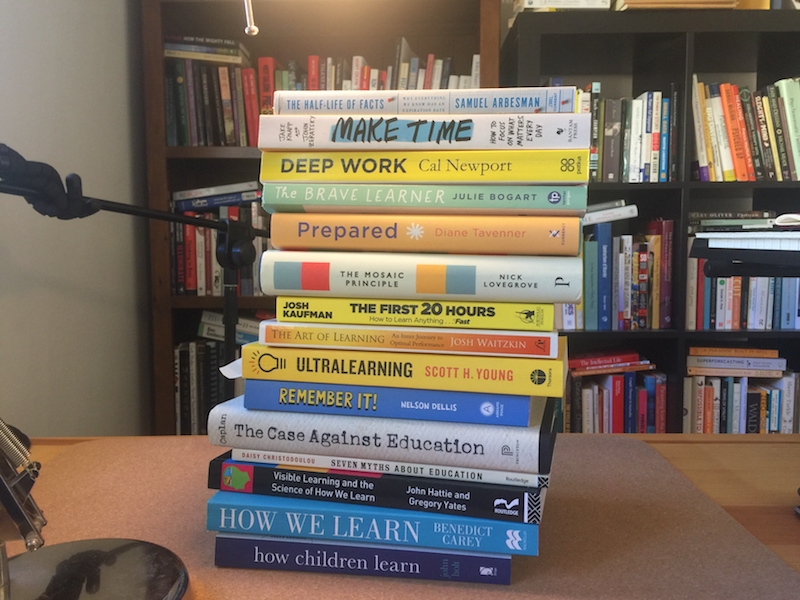 Bibliography
---
Books:
The Art of Learning by Josh Watzkin, 2007.
Black Box Thinking by Matthew Syed, 2016.
The Brave Learner by Julie Bogart, 2019.
The Case Against Education by Bryan Caplan, 2019.
Creating Significant Learning Experiences, by L. Dee Fink, 2013.
The Courage to Teach by Parker Palmer, 1997.
Deep Work by Cal Newport, 2014.
Digital Minimalism by Cal Newport, 2019.
The 80/20 Principle by Richard Koch, 2000.
Extend Your Mind by Tiago Forte, 2018.
Finite and Infinite Games by James Carse, 1986.
The First 20 Hours by Josh Kaufman, 2014.
Five Minds for the Future by Howard Gardner, 2009.
The Gift of Failure by Jessica Lahey, 2016.
The Half-Life of Facts by Samuel Arbesman, 2013.
How Children Learn by Jonathan Holt, 1967.
How to Take Smart Notes by Sönke Ahrens, 2017
How We Learn by Benedict Carey, 2014.
How We Learn: Why Brains Learn Better Than Any Machine...For Now, by Stanislas Dehaene, 2019.
Late Bloomers by Rich Karlgaard, 2019.
Learning from the Octopus by Rafe Sagarin, 2012.
Make It Stick by Peter Brown et al., 2014.
Make Time by Jake Knapp and John Zeratsky, 2018.
Manage Your Day-to-Day edited by Jocelyn K. Glei, 2013.
Mindset by Carol Dweck, 2006.
Mindshift by Barabra Oakley, 2017
Mindware by Richard Nisbett, 2015.
The Mosiac Prinicple by Nick Lovegrove, 2016.
The One World School House: Education Reimagined by Sal Khan, 2012.
Peak, by K Anders Ericsson and Robert Pool, 2016.
Play by Stuart Brown, 2009.
Practice Perfect by Doug Lemov, Erica Woolway and Katie Yazzi, 2012.
Powerful Teaching by Pooja Agarwal and Patrice Bain, 2019.
Range by David Epstein, 2019.
Reader, Come Home by Maryanne Wolf, 2019
Remember This by Nelson Dellis, 2018.
Seven Myths in Education by Daisy Christodolou, 2014
Stop Talking, and Start Influencing, by Jared Horvath, 2019.
The Time Paradox by Philip Zimbardo and John Boyd, 2008.
Transfer of Learning by Robert Haskell, 2000.
Ultralearning by Scott Young, 2019.
Undertstanding How We Learn by M. Y. Weinstein, O., Sumracki, 2018.
Using Feedback to Improve Learning by M. A. RUz-Primo and S. M. Brookhart, 2018.
Visible Learning by John Hattie and Gregory Yates, 2014.
What Have You Changed Your Mind About? By John Brockman, 2009.
---
Peer-Reviewed Journals
Adesope, O. O., Trevisan, D. A., & Sundararajan, N. (2017). Rethinking the Use of Tests: A Meta-Analysis of Practice Testing. Review of Educational Research, 87(3), 659-701. doi:10.3102/0034654316689306
Bjork, E. L., & Bjork, R. A. (2011). Making things hard on yourself, but in a good way: Creating desirable difficulties to enhance learning Psychology and the real world: Essays illustrating fundamental contributions to society (pp. 56-64). New York, NY: Worth Publishers; US.
Bjork, R. A. (1994). Memory and metamemory considerations in the training of human beings Metacognition: Knowing about knowing (pp. 185-205). Cambridge, MA: The MIT Press; US.
Bjork, R. A. (1999). Assessing our own competence: Heuristics and illusions Attention and performance XVII: Cognitive regulation of performance: Interaction of theory and application (pp. 435-459). Cambridge, MA: The MIT Press; US.
Bjork, R. A. (2009). Structuring the conditions of training to achieve elite performance: Reflections on elite training programs and related themes in chapters 10-13. In K. A. Ericsson (Ed.), Development of professional expertise: Toward measurement of expert performance and design of optimal learning environments (pp. 312-329). New York, NY: Cambridge University Press; US.
Bjork, R. A., Dunlosky, J., & Kornell, N. (2013). Self-Regulated Learning: Beliefs, Techniques, and Illusions. Annual Review of Psychology, 64(1), 417-444. doi:doi:10.1146/annurev-psych-113011-143823
Carpenter, S. K. (2012). Testing Enhances the Transfer of Learning. Current Directions in Psychological Science, 21(5), 279-283. doi:10.1177/0963721412452728
Carroll, M. (2010). Levels of Reflection: On Learning Reflection. Psychotherapy in Australia, 16(2), 24-31. Retrieved from http://search.informit.com.au/documentSummary;dn=7...
Dewar, M., Alber, J., Cowan, N., & Della Sala, S. (2014). Boosting Long-Term Memory via Wakeful Rest: Intentional Rehearsal Is Not Necessary, Consolidation Is Sufficient. PLoS ONE, 9(10), e109542. doi:10.1371/journal.pone.0109542
Downar, J., Bhatt, M., & Montague, P. R. (2011). Neural Correlates of Effective Learning in Experienced Medical Decision-Makers. PLoS ONE, 6(11), e27768. doi:10.1371/journal.pone.0027768
Dweck, C. S., Chiu, C.-y., & Hong, Y.-y. (1995). Implicit theories and their role in judgments and reactions: A world from two perspectives. Psychological Inquiry, 6(4), 267-285. doi:http://dx.doi.org/10.1207/s15327965pli0604_1
Ehrlinger, J., Mitchum, A. L., & Dweck, C. S. (2016). Understanding overconfidence: Theories of intelligence, preferential attention, and distorted self-assessment. Journal of Experimental Social Psychology, 63, 94-100. doi:http://dx.doi.org/10.1016/j.jesp.2015.11.001
English, J. C. P. A. M. B. A. (2016). Training Doctors for Person-Centered Care. Academic Medicine, 91(3), 294-296.
Ferdinand, N. K., & Czernochowski, D. (2018). Motivational Influences on Performance Monitoring and Cognitive Control Across the Adult Lifespan. Frontiers in Psychology, 9(1018). doi:10.3389/fpsyg.2018.01018
Fischer, K. W., & Rose, L. (2007). Webs of skills: How children learn. Verhaltenstherapie & Verhaltensmedizin, 28(4), 475-484.
Fischer, K. W., Rose, L., & Rose, S. P. (2007). Growth cycles of mind and brain: Analyzing developmental pathways of learning disorders. Fischer, Kurt W [Ed]; Bernstein, Jane Holmes [Ed]; Immordino-Yang, Mary Helen [Ed] (2007) Mind, brain, and education in reading disorders (pp 101-132) xviii, 333 pp New York, NY, US: Cambridge University Press; US, 101-132.
Gallistel, C. R., & Matzel, L. D. (2013). The Neuroscience of Learning: Beyond the Hebbian Synapse. Annual Review of Psychology, 64(1), 169-200. doi:doi:10.1146/annurev-psych-113011-143807
Ghodsian, D., Bjork, R. A., & Benjamin, A. S. (1997). Evaluating training during training: Obstacles and opportunities Training for a rapidly changing workplace: Applications of psychological research (pp. 63-88). Washington, DC: American Psychological Association; US.
Gick, M. L., & Holyoak, K. J. (1980). Analogical problem solving. Cognitive Psychology, 12(3), 306-355. doi:https://doi.org/10.1016/0010-0285(80)90013-4
Graham, S., & Golan, S. (1991). Motivational Influences on Cognition: Task Involvement, Ego Involvement, and Depth of Information Processing (Vol. 83).
Greenwald, A. G. (1968). Cognitive Learning, Cognitive Response to Persuasion, and Attitude Change1 Psychological Foundations of Attitudes (pp. 147-170): Academic Press.
Halamish, V., & Bjork, R. A. (2011). When does testing enhance retention? A distribution-based interpretation of retrieval as a memory modifier. Journal of Experimental Psychology: Learning, Memory, and Cognition, 37(4), 801-812. doi:http://dx.doi.org/10.1037/a0023219
Hart, S. A. (2016). Precision Education Initiative: Moving Toward Personalized Education. Mind, Brain, and Education, 10(4), 209-211. doi:10.1111/mbe.12109
Hays, M. J., Kornell, N., & Bjork, R. A. (2010). The costs and benefits of providing feedback during learning. Psychonomic Bulletin & Review, 17(6), 797-801. doi:http://dx.doi.org/10.3758/PBR.17.6.797
Hays, M. J., Kornell, N., & Bjork, R. A. (2012). When and Why a Failed Test Potentiates the Effectiveness of Subsequent Study. Journal of Experimental Psychology: Learning, Memory, and Cognition May(Pagination), No Pagination Specified. doi:http://dx.doi.org/10.1037/a0028468
Headrick, L. A. M. D. M. S., Ogrinc, G. M. D. M. S., Hoffman, K. G. P., Stevenson, K. M. B. M., Shalaby, M. M. D., Beard, A. S. M. D., . . . Baum, K. D. M. D. M. (2016). Exemplary Care and Learning Sites: A Model for Achieving Continual Improvement in Care and Learning in the Clinical Setting. Academic Medicine, 91(3), 354-359.
Kelley, C. M., & McLaughlin, A. C. (2012). Individual Differences in the Benefits of Feedback for Learning. Human Factors: The Journal of the Human Factors and Ergonomics Society, 54(1), 26-35. doi:10.1177/0018720811423919
Koriat, A., & Bjork, R. A. (2006). Illusions of competence during study can be remedied by manipulations that enhance learners' sensitivity to retrieval conditions at test. Memory & Cognition, 34(5), 959-972. doi:10.1037/0278-7393.31.2.187
Kornell, N., & Bjork, R. A. (2008a). Learning concepts and categories: Is spacing the enemy of induction? Psychological Science, 19(6), 585-592. doi:10.1111/j.1467-9280.2008.02127.x
Kornell, N., & Bjork, R. A. (2008b). Optimising self-regulated study: The benefits-and costs-of dropping flashcards. Memory, 16(2), 125-136. doi:http://dx.doi.org/10.1080/09658210701763899
Kornell, N., & Bjork, R. A. (2009). A stability bias in human memory: Overestimating remembering and underestimating learning. Journal of Experimental Psychology: General, 138(4), 449-468. doi:http://dx.doi.org/10.1037/a0017350
Kornell, N., Hays, M. J., & Bjork, R. A. (2009). Unsuccessful retrieval attempts enhance subsequent learning. Journal of Experimental Psychology: Learning, Memory, and Cognition, 35(4), 989-998. doi:http://dx.doi.org/10.1037/a0015729
Kyllonen, P. C., & Shute, V. J. (1989). A taxonomy of learning skills Learning and individual differences: Advances in theory and research (pp. 117-163). New York, NY: W H Freeman/Times Books/ Henry Holt & Co; US.
Lee, H. S., & Anderson, J. R. (2013). Student Learning: What Has Instruction Got to Do With It? Annual Review of Psychology, 64(1), 445-469. doi:doi:10.1146/annurev-psych-113011-143833
Lembo, A. J. M. D., Conboy, L. S., Kelley, J. M. P., Schnyer, R. S., McManus, C. A., Quilty, M. T., . . . Kaptchuk, T. J. O. M. D. (2009). A Treatment Trial of Acupuncture in IBS Patients. American Journal of Gastroenterology, 104(6), 1489-1497. Retrieved from http://www.ncbi.nlm.nih.gov/pmc/articles/PMC269496...
Metcalfe, J., & Finn, B. (2008). Evidence that judgments of learning are causally related to study choice. Psychonomic Bulletin & Review, 15(1), 174-179. doi:http://dx.doi.org/10.3758/PBR.15.1.174
Miele, D. B., Finn, B., & Molden, D. C. (2011). Does Easily Learned Mean Easily Remembered? Psychological Science, 22(3), 320-324. doi:10.1177/0956797610397954
Molloy, K., Moore, D. R., Sohoglu, E., & Amitay, S. (2012). Less Is More: Latent Learning Is Maximized by Shorter Training Sessions in Auditory Perceptual Learning. PLoS ONE, 7(5), e36929. Retrieved from http://dx.doi.org/10.1371%2Fjournal.pone.0036929
Nielsen, K. (2008). On learning psychotherapy from clients. Nordic Psychology, 60(3), 163-182. doi:http://dx.doi.org/10.1027/1901-2276.60.3.163
Nolen, S. (1988). Reasons for Studying: Motivational Orientations and Study Strategies (Vol. 5).
O'Connell, M. (2019). Is the impact of SES on educational performance overestimated? Evidence from the PISA survey. Intelligence, 75, 41-47. doi:https://doi.org/10.1016/j.intell.2019.04.005
Pashler, H., McDaniel, M., Rohrer, D., & Bjork, R. (2008). Learning styles: Concepts and evidence. Psychological Science in the Public Interest, 9(3), 105-119. Retrieved from http://sfx.lis.curtin.edu.au/sfx_local?sid=OVID:ps...
Razzouk, R., & Shute, V. (2012). What is design thinking and why is it important? Review of Educational Research, 82(3), 330-348. doi:http://dx.doi.org/10.3102/0034654312457429
Rohrer, D., & Taylor, K. (2007). The shuffling of mathematics practice problems improves learning. Instructional Science, 35, 481-498.
Rozenbilt, L., & Keil, F. (2002). The misunderstood limits of folk science: an illusion of explanatory depth. Cognitive Science, 26(5), 521-562. doi:doi:10.1207/s15516709cog2605_1
Schmidt, R. A., & Bjork, R. A. (1992). New conceptualizations of practice: Common principles in three paradigms suggest new concepts for training. Psychological Science, 3(4), 207-217. doi:http://dx.doi.org/10.1111/j.1467-9280.1992.tb00029...
Schneps, M. H., Rose, L., & Fischer, K. W. (2007). Visual learning and the brain: Implications for dyslexia. Mind, Brain, and Education, 1(3), 128-139.
Schwartz, B. (1982). Reinforcement-induced behavioral stereotypy: How not to teach people to discover rules. Journal of Experimental Psychology: General, 111(1), 23-59. doi:10.1037/0096-3445.111.1.23
Seeley, K. (2004). Gifted and Talented Students at Risk. Focus on Exceptional Children, 37. doi:10.17161/fec.v37i4.6870
Seijts, G. H., Latham, G. P., Tasa, K., & Latham, B. W. (2004). Goal setting and goal orientation: An integration of two different yet related literature. Academy of Management Journal, 47(2), 227-239. doi:10.2307/20159574
Shea, J. B., & Morgan, R. L. (1979). Contextual interference effects on the acquisition, retention, and transfer of a motor skill. Journal of Experimental Psychology: Human Learning & Memory March, 5(2), 179-187.
Shute, V., & Towle, B. (2003). Adaptive E-Learning. Educational Psychologist, 38(2), 105-114. doi:http://dx.doi.org/10.1207/S15326985EP3802_5
Shute, V. J. (2008). Focus on formative feedback. Review of Educational Research, 78(1), 153-189. doi:http://dx.doi.org/10.3102/0034654307313795
Shute, V. J., & Gawlick, L. A. (1995). Practice effects on skill acquisition, learning outcome, retention, and sensitivity to relearning. Human Factors, 37(4), 781-803. doi:http://dx.doi.org/10.1518/001872095778995553
Shute, V. J., Ventura, M., & Ke, F. (2015). The power of play: The effects of Portal 2 and Lumosity on cognitive and noncognitive skills. Computers & Education, 80, 58-67. doi:http://dx.doi.org/10.1016/j.compedu.2014.08.013
Soderstrom, N. C., & Bjork, R. A. (2015). Learning Versus Performance: An Integrative Review. Perspectives on Psychological Science, 10(2), 176-199. doi:10.1177/1745691615569000
Storm, B. C., Bjork, E. L., & Bjork, R. A. (2008). Accelerated relearning after retrieval-induced forgetting: The benefit of being forgotten. Journal of Experimental Psychology: Learning, Memory, and Cognition, 34(1), 230-236. doi:http://dx.doi.org/10.1037/0278-7393.34.1.230
Storm, B. C., Bjork, R. A., & Storm, J. C. (2010). Optimizing retrieval as a learning event: When and why expanding retrieval practice enhances long-term retention. Memory & Cognition, 38(2), 244-253. doi:http://dx.doi.org/10.3758/MC.38.2.244
Frequently Asked Questions
How long do I have access to the course?
How does lifetime access sound? In other words, no other hidden or extra costs. After enrolling, you have unlimited access to this course for as long as you like - across any and all devices you own. (note: you can download the app TEACHABLE to access this course on the go. Special: This means that you will also have full access to all new updates for this course. Since it's inception, there has been several updates on the materials.
What if I am unhappy with the course?
We would never want you to be unhappy! If you are unsatisfied with your purchase, contact us in the first 30 days and we will give you a full refund.
What are the bonus materials?
Here's the list of bonus features you will automatically receive when you are signed up to this course: 1. 1hr individual consult with me once you've completed the course (worth $280!); 2. A Step-by-Step Roadmap to Excellence (only available to those who attend my workshops); 3. Access to all articles referenced in this course; 4. An electronic copy of my latest book, The First Kiss: Undoing the Traditional Intake Model and Igniting Engagement in the First Sessions of Psychotherapy 5. The audiobook of The First Kiss; 6. Huge discounts for other courses, like the Reigniting Clinical Supervision (RCS) course
Do I have to log in at specific times to access the materials?
Absolutely not. This course can be consumed at your own pace, as an email reminder will be sent to you to unlock each module on a weekly basis (Mondays and Fridays). Deep Learner course will commence on 30 Mar 2020. This is not like other courses you might have participated in a live webinar where the trainer comes online and talks to a group of you. (And remember, and the end of the course, you will receive a bonus feature for a one-on-one consult worth $280!)
What are the formats available for this course? Is it just videos?
This course is designed to be MULTI-MEDIA in the truest sense. You can 1. watch the videos (w captions) 2. download and listen to on the go, or 3. read the transcripts.
I'm very keen to sign up for this course, but I can't afford the full fee.
Totally understandable. Which is why I've created the option for you to sign up by an installment method of $139 over 4 payments. However, any discounts provided (e.g., Frontier members) are not applicable for installment payments.
What if I have questions along the way? Is this course interactive?
I hope that you do, because questions help sharpen our thinking. Plus this course is not just content, but also community to help you become a deep learner. Feel free to add your queries or reflections to our comments section made available at the bottom of each module. Alternately, you can email your questions directly to me
[email protected]
. I do encourage you to "think-aloud" through the process of this course, as it will not only benefit you, but also others who are in the same journey as you.
Will I get overwhlemed like other workshops and online courses?
This course was created with a good amount of care and forethought; grafting the best learning principles to help you in the learning process, and making it as dynamic and flexible as possible to accommodate your learning preferences. Using a "drip" model approach, which means you will be notified twice week to work through one new module. We have specifically designed it this way, as we are well aware that you are likely a busy practitioner and/or supervisor. The last thing we want to do is to add to your overwhelm! That said, some of you might like to "binge learn" the entire course in a few sittings. You can do so once the course has ended in a few months time. That said, I do not recommend waiting til the end of the course, as it does not allow you enough time to actively reflect and apply the learnings.
How long is the Deep Learner web-based workshop?
It will take 72 days for the completion of the contents in the course. Not only can you continue to engage in the content thereafter, you can also chat with me and the others in each of the modules. People join for the content, but often stay for the community.
How do I access the bonus materials for this course?
You will be given clear instructions on how to download the bonus materials at the end of this course. Stay tuned.
How are the course materials delivered to me?
Great question. Right from the start of the course, you will be notified each week to work through one of the modules. We have specifically designed it this way, as we are well aware that you are likely a busy practitioner and/or supervisor. The last thing we want to do is to add to your overwhelm!
What if I'm not sure if this course is for me?
Not a problem. I'm aware that this is not for everyone. You don't have to be tech savvy to benefit from this course, but you certainly need to be committed to helping clinicians get better results. Take a look at the preview materials first. After that, you still have the 30-day money back guarantee.
I've just joined the Frontiers of Psychotherapist Development mailing list, but I did not see the promo code.
That's ok. Just drop me an email
[email protected]
and I'd send you the exclusive promo code for folks on the Frontiers mailing list. Please note that the exclusive promo codes only apply for full payment and not for the 4 installment payment method.
Who should I join the Deep Learner course?
If you want to deepen your knowledge while grafting from the best evidence of what we know to optimise learning—and you want to translate your efforts into better client outcomes—this is for you. Though this is primarily aimed at mental health professionals, the materials are directly applicable as long as you are trying to deepen your ability to learn and translate to helping others.
More Questions?
If you have any further questions that are not addressed in the FAQ, feel free to drop me at an email at info@darylchow.com, and I will personally response to your queries.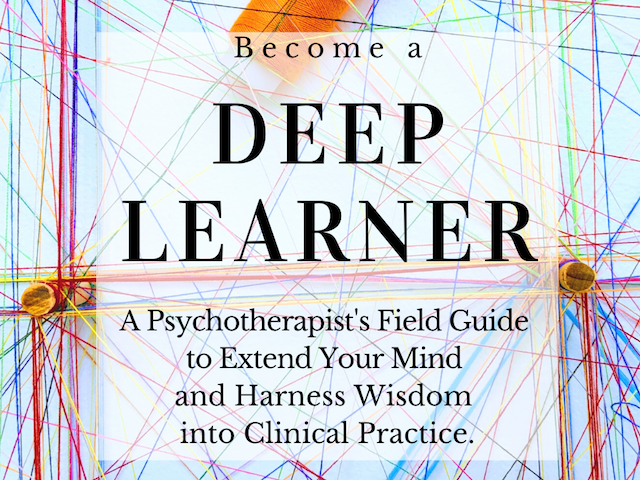 My job is to help you become a deep learner.